16-10, mitojimamoto-cho, Fuji Shi, Shizuoka
Phone:0545-65-9002 / FAX:0545-65-9020
[ Notices ]
The check-in time is from 15:00, and the check-out time is 10:00.
We charge a cancellation fee of 100% of the room charge for cancellations made after 15:00 on the scheduled date of accommodation.
Air conditioner
Green tea, cup, toothbrush
Kettle (hot-water heater)
Light stand (available on loan)
Tissue
Drier
Shampoo and rinse combined
Bath towel , face towel
Body soap
Deodorizing spray
Rinse , shampoo (separate) (only for the spa)
Lady's Amenity (only for female guests)
Air purifier with humidifier
Ashtray (for room for smokers)
Room LAN (wired , wireless)
Healthy ion slippers
Alarm clock
Refrigerator
Television(Terrestrial digital broadcasting、BS、VOD、Liquid crysta
Magnifying glass
Razor and comb (It's distributed for free of charge in a front.)
Iron (available on loan)
Trouser presser (available on loan)
Pajamas (available on loan)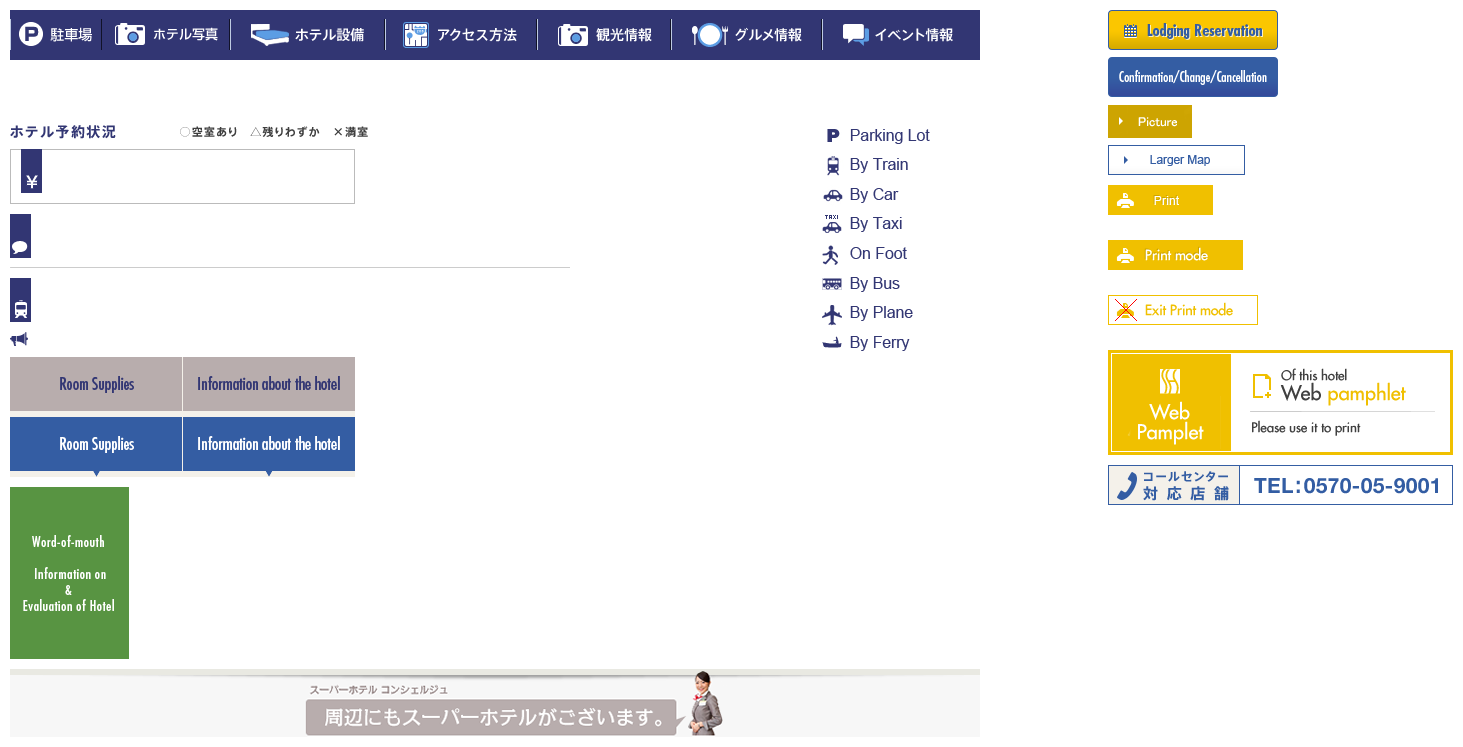 Word-of-mouth information on Super Hotel Natural Hot Springs Fuji Honkan was provided by trip advisors.
Information from the Hotel
Natural Hot Springs bath

There is a japanese hot spring bath on the grand floor.

Time table ※Men and women are separated.
Sunday to Friday
【Male】 20:00~6:50
【Female】15:00~19:50、7:00~9:30(next morning)

Saturday
【Male】 15:00~17:50、22:00~06:50
【Female】18:00~21:50、07:00~09:30(next morning)

≪Amenities≫
Shampoo・Conditioner・Body soap・Cleansing foam・Hair dryer
※Please bring a bath towel from your room.
※Shaver 100JPY
Healthy Breakfast

We provide a nutritionally balanced and healthy breakfast for all guests. A healthy breakfast ushers in a fresh new day - we are waiting for you!
service time
6:30~8:30 , Weekend Holidays 6:30~9:00