Introduction of breakfast of super hotel
There are 2 types of complimentary breakfast at the super hotel.
※ Partly, it is in the form of a paid breakfast at the restaurant.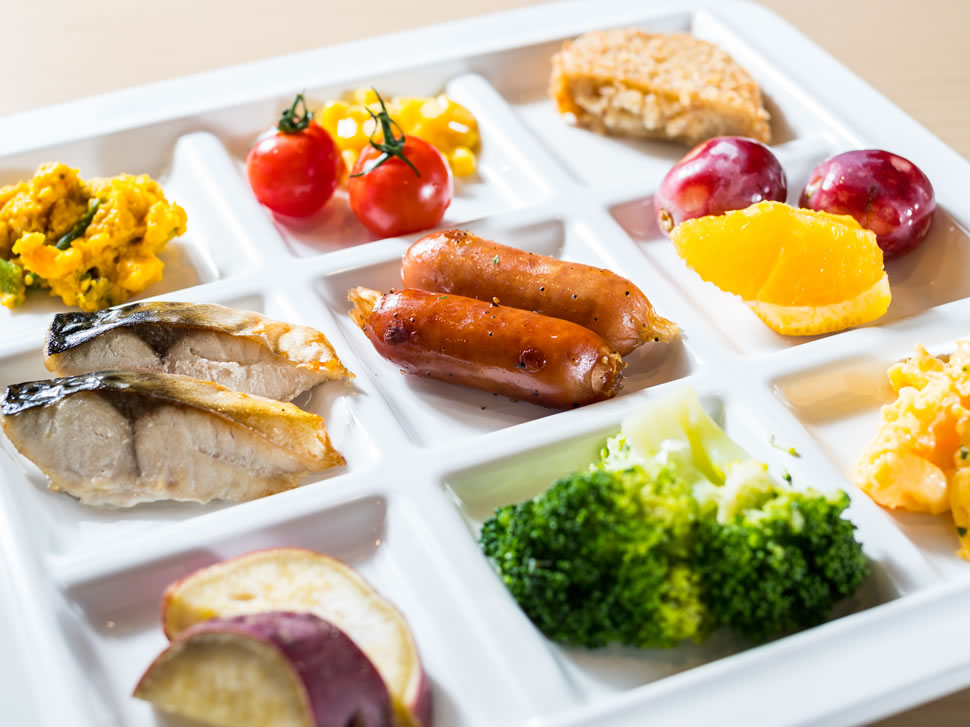 Healthy Breakfast
It is a breakfast that actively incorporates nutritious local produce and organic ingredients in order to start the beginning of the day in good health. Rice, miso soup, side dishes, salads etc. are the center. Depending on the store, we offer local specialties and seasonal limited dishes.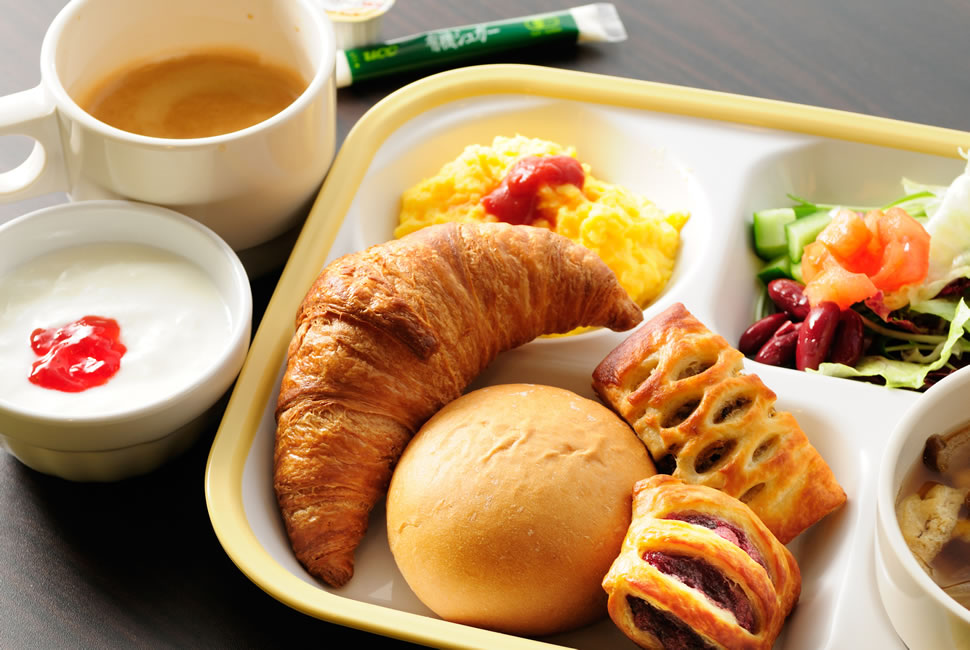 Freshly baked breakfast
We serve baked bread every morning at the hotel. Freshly baked croissants are very popular. We also have a side menu. Example: cornflakes, corn soup, porridge, salads, drinks, yoghurt, etc.
Main features of breakfast
Salad using organic JAS certified vegetables and original dressing developed independently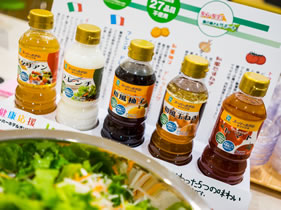 Organic JAS certified vegetables with biodiversity and environmentally friendly features are rich in vitamin C and minerals. In the super hotel, from this thought that I want you to start cheerfully every day, only 0.37% of the supply of all vegetables (as of FY2006), this salad of organic JAS certified vegetables with high scarcity value As a salad with a complimentary breakfast, it is available at all stores from November 2012. Depending on the season, the content and production location of the salad will change as well, so boards that disclose information on the day and place of production information are also placed at each store.
Also, we are developing and offering our own health suppression dressing to make your salad with organic JAS certified vegetables even more delicious and healthy. Not only preservatives and chemical seasonings are added, but also 27 items of allergy specific ingredients etc. are not used so that many people can relax with confidence. Plus a plant nano-type lactobacillus that supports bowel movements, plus five different flavors to choose according to your taste.
Seasoning and natto also stuck to organic food.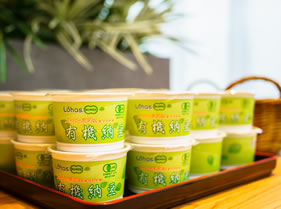 For breakfast at the super hotel, not only vegetables but also condiments are health conscious. For example, Miso sticks to the quality of raw organic soybeans and organic rice. Similarly, soy sauce using organic soybeans and organic tomatoes are put on the table so that you can use it freely as well as seasoning for cooking such as ketchup as raw material. Natto indispensable for breakfast also offers original brand of organic soybeans.
Monde Selection Provide health deep waters that received the gold medal in cold water.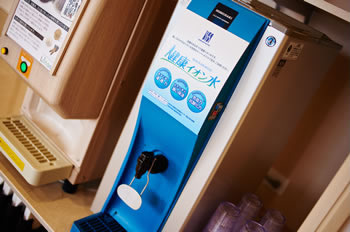 Super deep water of super hotel which made natural water filtered in Kirishima volcano of Kagoshima prefecture low molecularized and activated by original technology. Easy to drink and body friendly, this mineral water has been awarded Monde Selection Gold Award for three consecutive years since 2012.

Rice is shipped from our company reduced farming pesticide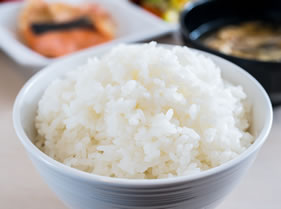 JA In cooperation with Komatsu City, Osaka Prefecture stores offer rice in Komatsu city, Ishikawa Prefecture, for breakfast from the summer of 2012. It is a special cultivated rice in which Komatsu City is promoting the environmental preservation movement in Komatsu City after being certified as environmental kingdom, keeping pesticide to less than half. It has a strong umami, and its delicious taste is charming even when chilled. We intend to increase the number of introduction stores in the future.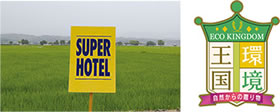 It is an area that is well suited for the production of agricultural products that maintains a balance between excellent natural environment and agriculture ... The proof is the environmental kingdom mark. It is a brand recognized only for agricultural products and processed goods of municipalities that satisfy strict certification requirements.
Local production

Some stores actively adopt the Local production erase menu using local ingredients at some stores. Super Hotel Totsuka Higashiguchi Station offers visionary shinning Shonan Shiru as a menu suitable for Koshihiro. We have also devised a menu that combines Danish pans and Shonan Shirasu so that Westerners can enjoy it.