148, Dote-Machi, Hirosaki-shi, Aomori
Phone:0172-35-9000 / FAX:0172-39-4150
[ Notices ]
The check-in time is from 15:00, and the check-out time is 10:00.
We charge a cancellation fee of 100% of the room charge for cancellations made after 15:00 on the scheduled date of accommodation.
Chair
Air conditioner
Green tea, cup, toothbrush
Razor (sold at the front desk)
Razor (charged)
Kettle (hot-water heater)
Light stand (available on loan)
Trouser presser
Others (portable battery charger , iron , sewing set , nail clip
Tissue
Drier
Shampoo and rinse combined
Bath towel , face towel
Panel heater
Bed (150 cm)
Body soap
Management Chair (chair with armrests) (C71some rooms)
Deodorizing spray
Rinse , shampoo (separate) (only for the spa)
Lady's Amenity (only for female guests)
Two rental bicycles , free of charge
Humidifier
Electromagnetic server with humidifier
Ashtray (for room for smokers)
Room LAN
Room LAN (wired)
Room LAN (wired , wireless)
Air purifier
Air cleaner
Healthy ion slippers
Noiseless refrigerator
Hot water heater (pot)
Alarm clock
Refrigerator
Television(Terrestrial digital broadcasting、BS、VOD、Liquid crysta
Pajamas
Four rental bicycles , free of charge
Green tea , cup
Washlet
Face towel , hand towel
Iron (available on loan)
Portable battery charger , iron , sewing set , nail clippers , c
Transportation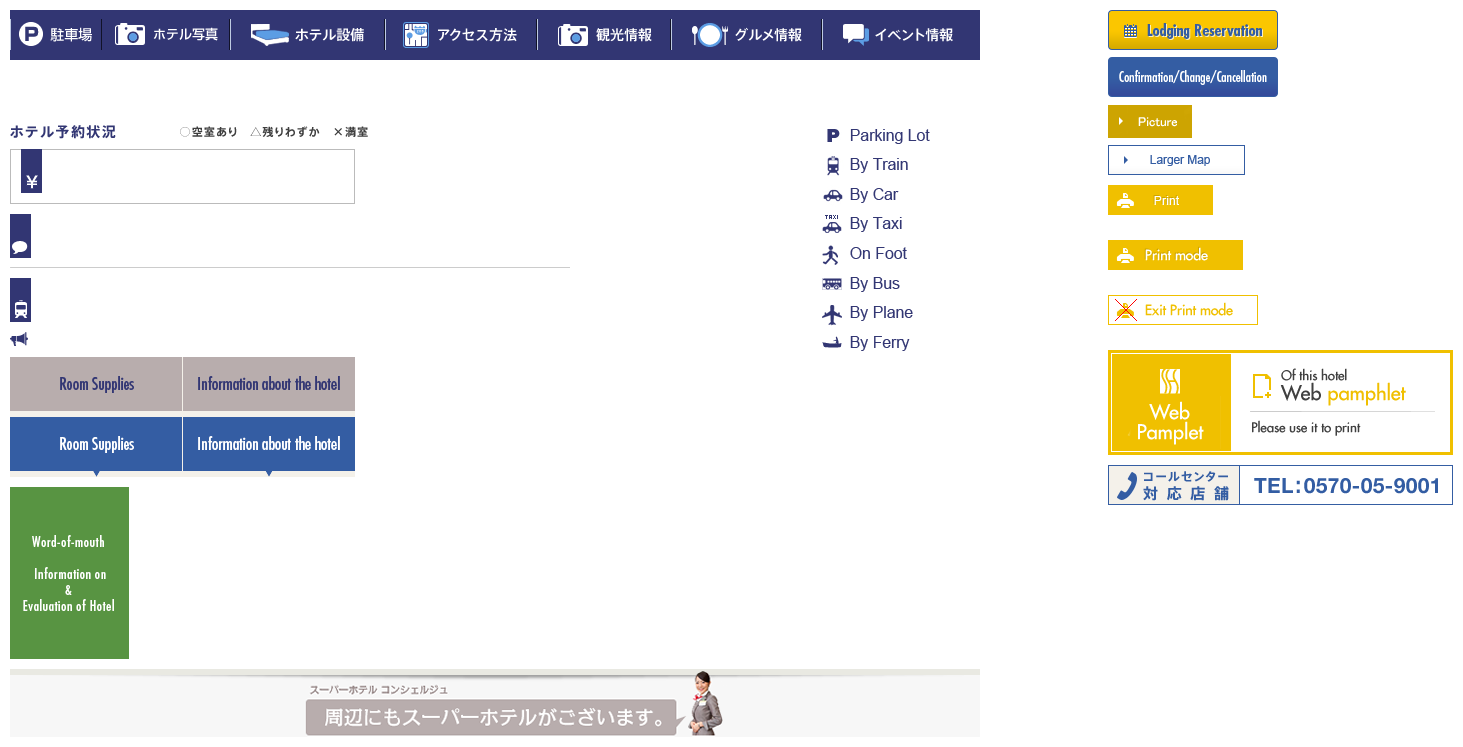 JR-Ouu Hon(main) Line (Hirosaki Station)
From the station to your hotel - 12 min. walk from Hirosaki Station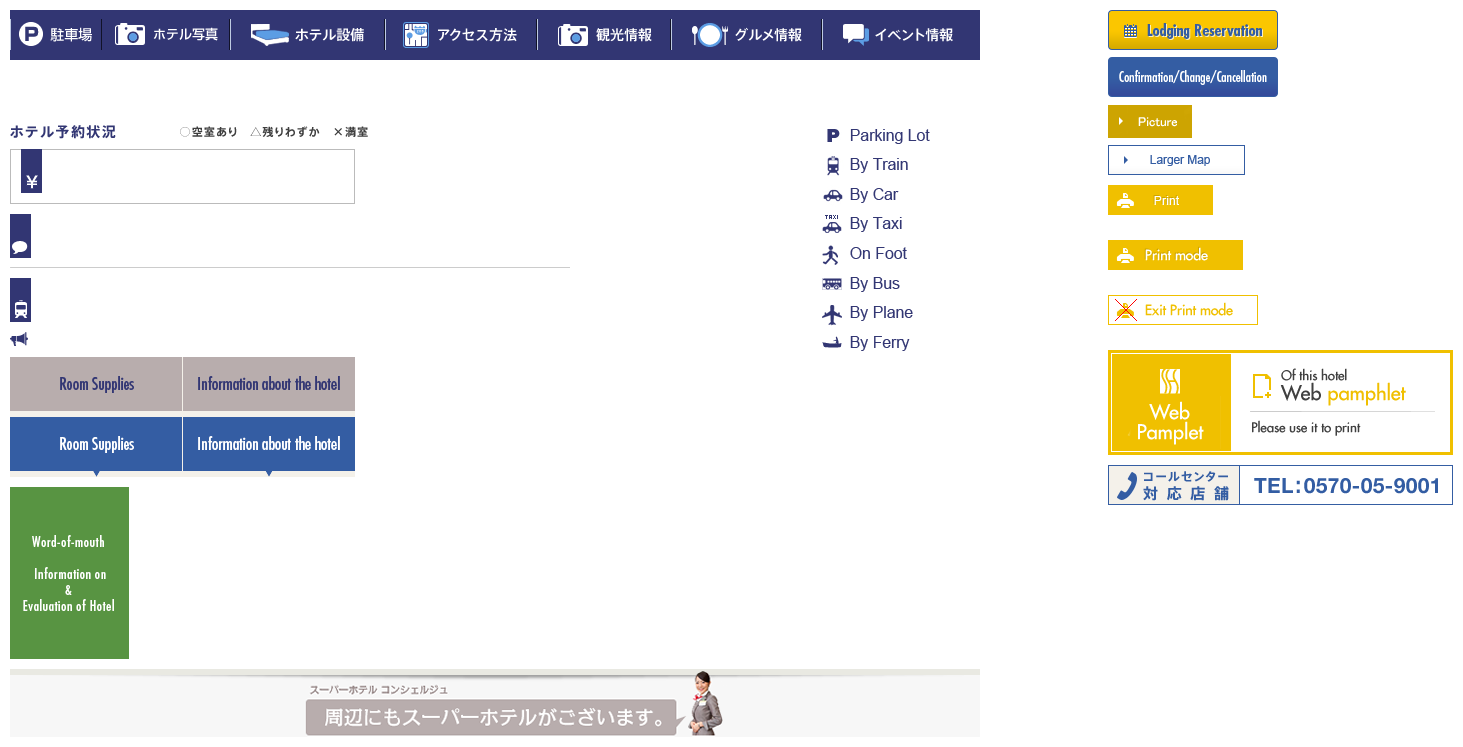 30 min. from Tohoku Expressway, Kuroishi IC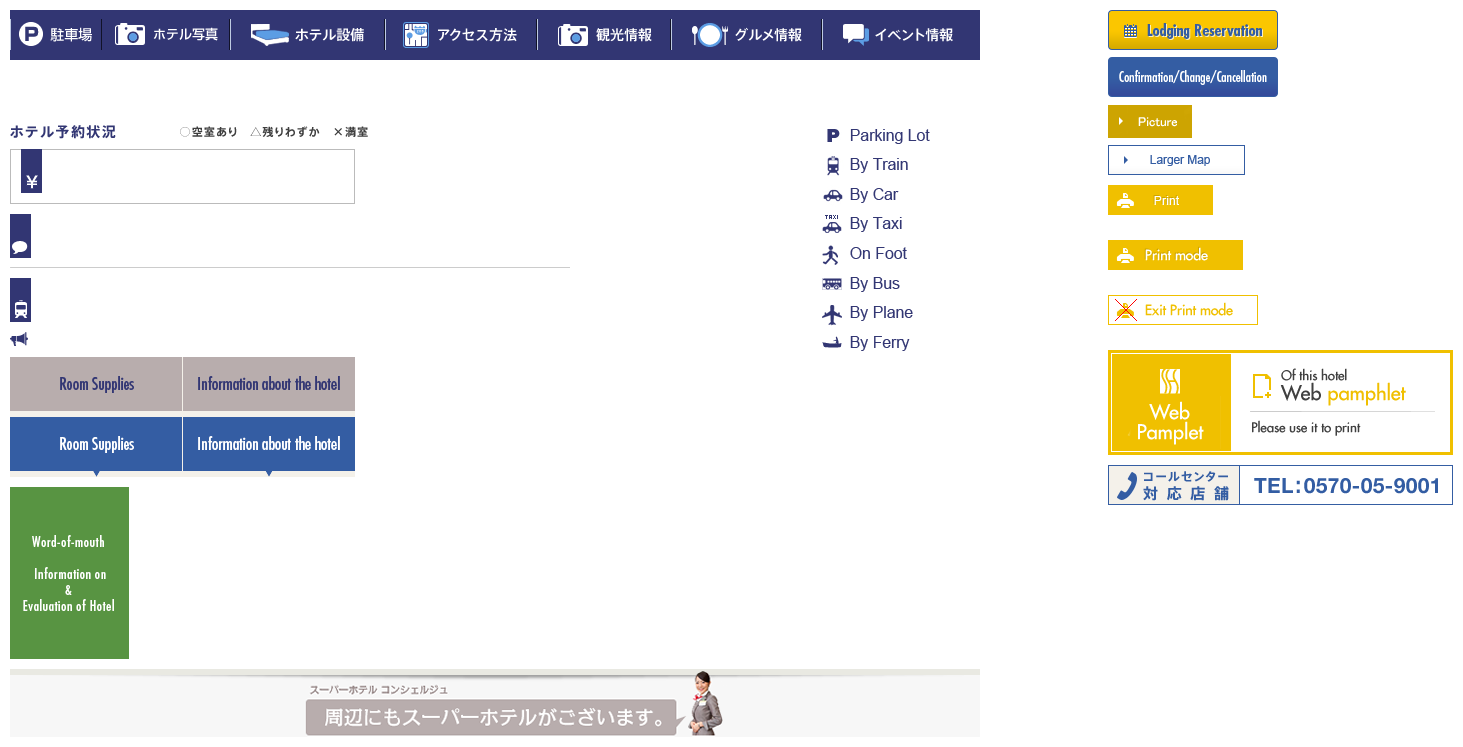 Parking Capacity: 54
Fee: 500 Yen per night
Hour: 3:00 p.m.-10:00a.m.
Vehicle Size Restriction: None
* In case the parking lot is full, hotel guides lead guests to nearby coin parking lots.